*** NOTE Please allow 1/4'' of a blank spot on the top of your card if you need a card slot (hole) punch.

The size limit per photo/image is 2MB, the system will not accept files over this size.
Testimonial

We received our 'Media' Id cards that i designed today; which was 2-3 days earlier than expected! WoW! They look great . . Grade A Professional! I highly recommend EasyIDCard.com to anyone looking for a custom designed logo ID. No-Hassle superior designing software - with it's easy to 'use & save' templates with a no-minimum quantity order. Thank You so- very-much for your service!'



Johnny Spicer - May 17, 2010
Step by step process:
Sign in for a free account
Select the ID badge template of your choice - personalize your card by inserting your text, photos, logos, backgrounds, panels, barcode, etc
Use the saved card as a template to quickly create cards for your emlpoyees
Add the finalized cards to your shopping cart and submit your order
Your order is professionally printed and shipped within 24H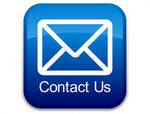 Online assistance
We accomodate customers from many different industries, such as: medical fields, fire departments and police departments, city governments, media, schools, churches, investigators, etc.
Make ID for your child. New Kids ID templates available.

We ship internationally.